The Site Report provides campaign KPIs by site, down to page level URLs.
Site Report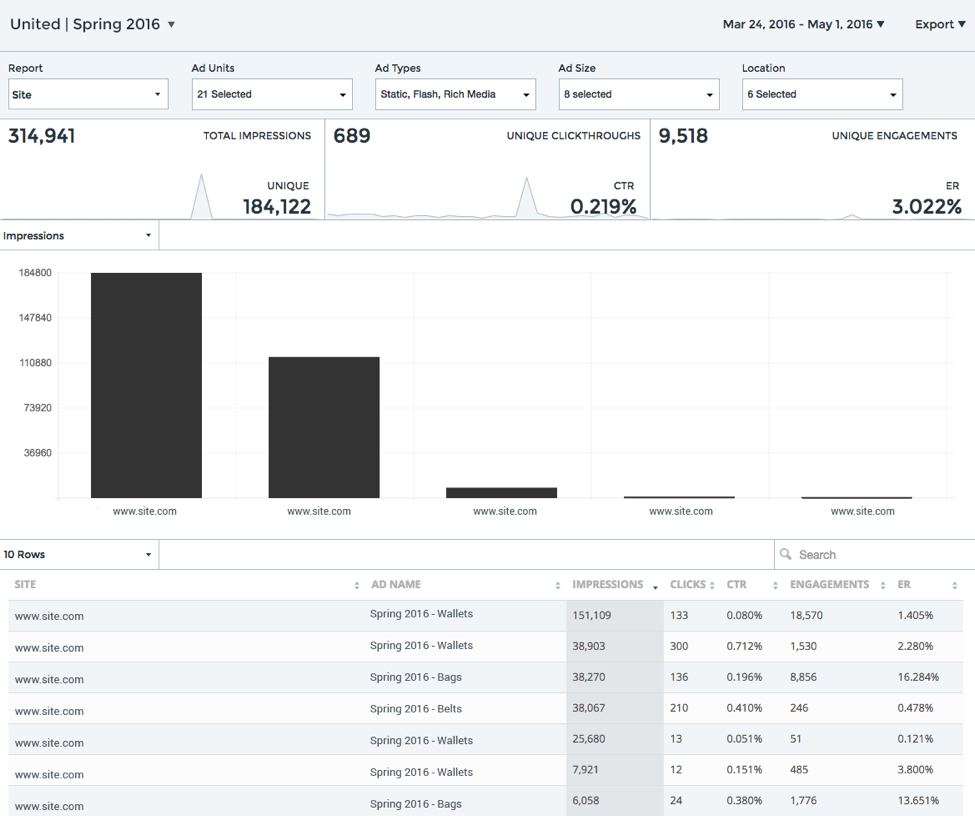 Site – The site URL of where the ad is running.
Ad Name – The name of the creative build in the builder/running in the campaign.
Impressions – Total number of times the ad was rendered on the specific site.
Clicks – The number of clicks on the specific site.
CTR – Percentage of clicks to impressions (ratio of users who click on the specific link to the # of total users who view the ad).
Engagements – Total number of user-initiated events by site URL.
ER - Percentage of unique engagements to total impressions by site URL.