This article will walk you through adding a panoramic video to your ad. The VR Viewer Component can be added to any type of Format.
Examples:
Example 3D here
Example 2D here
Also see more info here:
https://www.sitepoint.com/embedding-virtual-reality-across-the-web-with-vr-views/
https://developers.google.com/vr/concepts/vrview-web
Once you've created your ad, click on the Components icon

on the left side of the builder and select VR Viewer (at the bottom).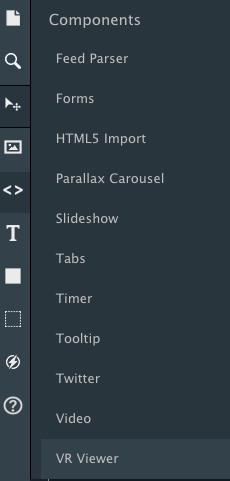 A placeholder will appear on the ad canvas and can be moved/resized anywhere on the canvas:
With the placeholder selected on your canvas, you'll see the VR Viewer Properties appear to the right of the builder.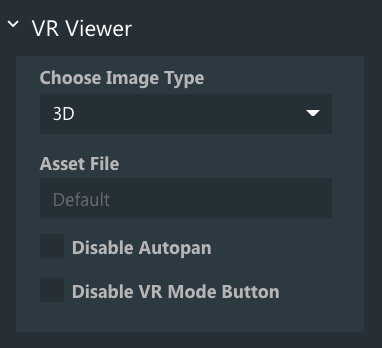 Choose Image Type – Choose 3D or 2D from the dropdown.
If "2D" is selected, the following fields will show for selection: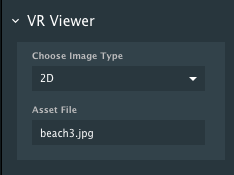 Asset File – click in the field to upload your panoramic image or video file (Image/Video will show in the VR Viewer Placeholder and will automatically Autopan when previewed).
Once asset is loaded, it will show in the placeholder (you can resize, etc.):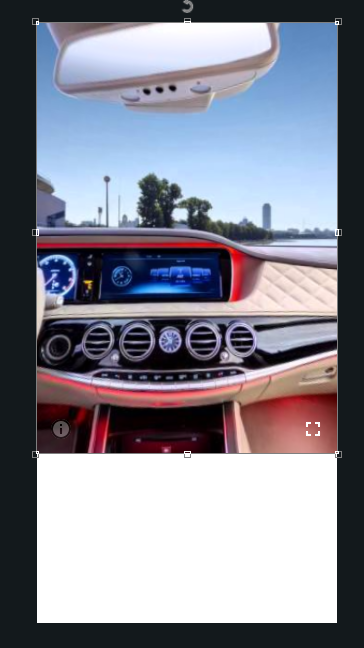 If 3D is selected, the following fields will show for selection: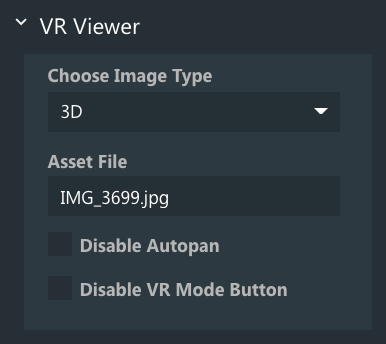 Disable Autopan – selecting this will keep the initial image loaded and the viewer will manually have to autopan the panoramic shot
Disable VR Mode Button – (selected as default) – if de-selected, a viewfinder icon will show (next to the full screen icon) on mobile ads: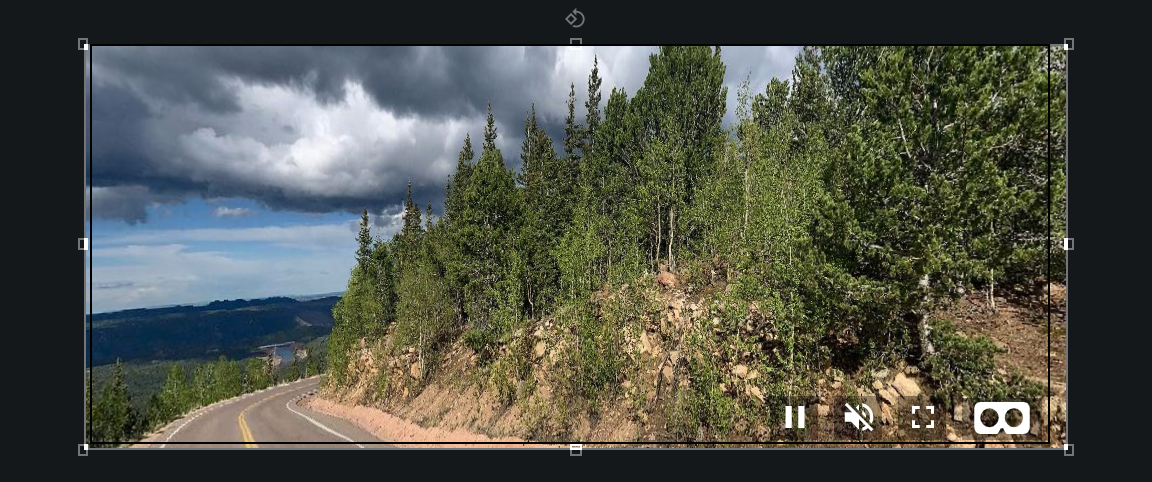 Full Screen icon – Clicking on this icon will show the video full screen
Is Muted – selecting this will mute the sound and show a mute button so a viewer can click to unmute: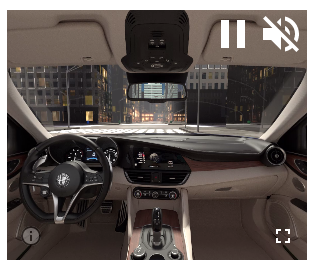 Add a Hitbox over the image/video asset if you want users to be able to click through to a url.
Add any other assets to the ad and Preview and Save.