A friendly iframe is an iframe that shares a domain with the page it's hosted on, generally inferring that the content is trusted and can break out of the iframe.
To serve Adventive tags inside friendly iframes via DFP:
Generating your ad tags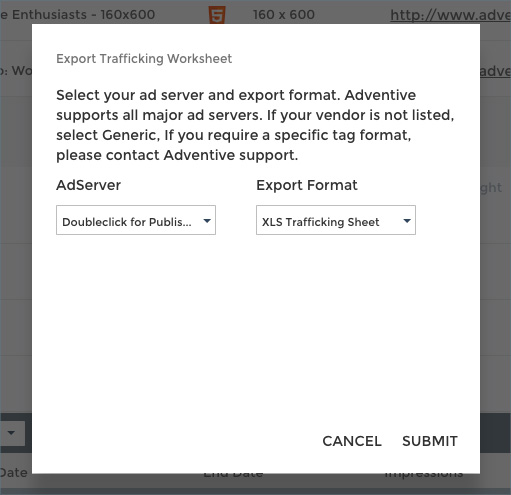 When you're ready to export your tags, click the Export Tags button on the campaign interface, to open the tag generator. Select Doubleclick for Publishers from the Ad Server drop down. This will ensure your tags are formatted with the correct macros for trafficking via DFP
Trafficking in DFP
Click Add Creatives

Select the Advertiser from the dropdown list. Click continue.
Click Third party from the available list of creative types.
Enter a name for your ad creative
Paste your Adventive tag into the Code Snippet field. Macros will be automatically inserted.
Select target ad unit size.
Click Override for SSL compatibility and set the value to YES (optional - enables preview without opening new window)
Serve into a friendly iframe Uncheck/leave unchecked
Uncheck the "Serve into a SafeFrame" box

Click Save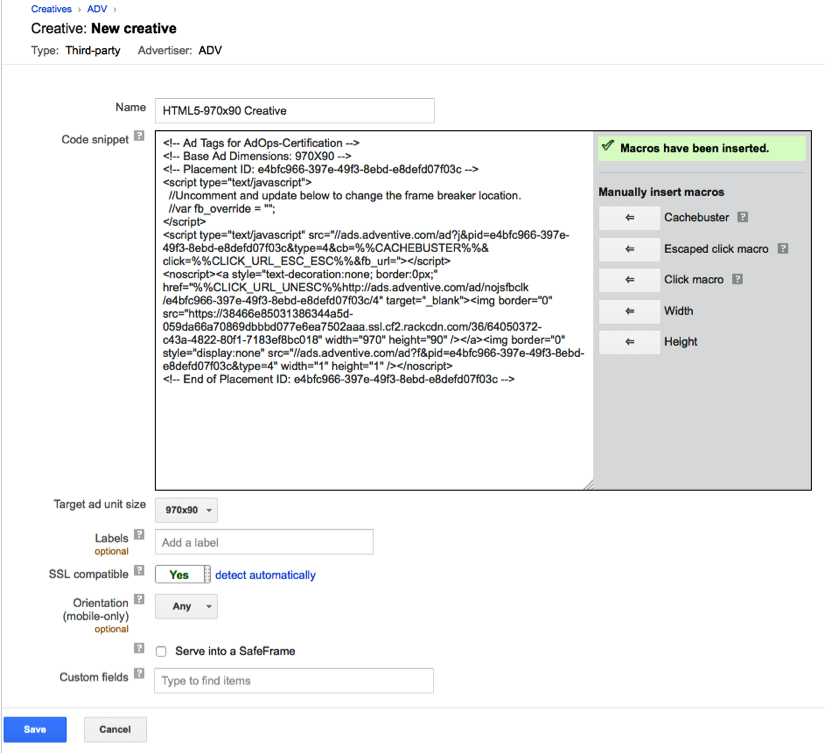 You should now be able to preview your ad unit within the preview pane. If the ad does not load in the preview, click New Window.

NOTE: If the ad is not loading in the preview pane or in a new window, verify the campaign is Active in Adventive's campaign manager.