This article will demonstrate how to embed a Facebook feed into your ad.
First, generate your Facebook Embed Code. Head to https://developers.facebook.com/docs/plugins/page-plugin/

Enter the page URL for the Facebook page you want to create the feed for. For example: https://www.facebook.com/adventive-inc/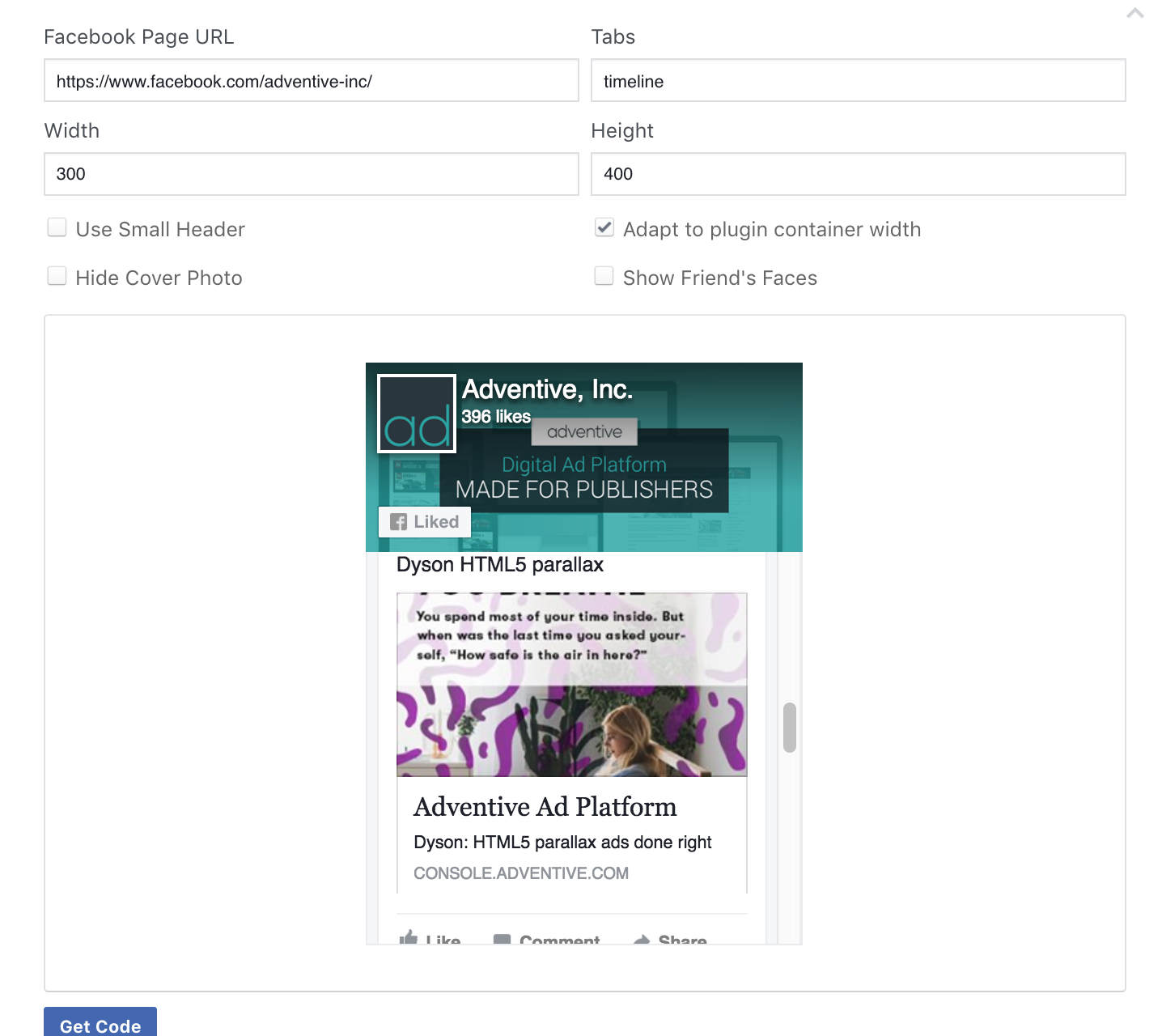 Facebook allows you to configure the following for your feed embed:

Width and height: the dimensions, in pixels, of the feed container
Use small header: reduces the height of the cover image
Hide Cover photo: removes cover photo, leaving just page info in text in header
Adapt to plugin container width: automatically resizes the feed to the container
Show friend's faces: Shows facepile of the users friends who have liked the page

A preview of your feed will display. Once you're happy with it, click the Get Code button under the preview.​​

Copy both the Javascript SDK code in the top box and the embed code in the second and keep handy.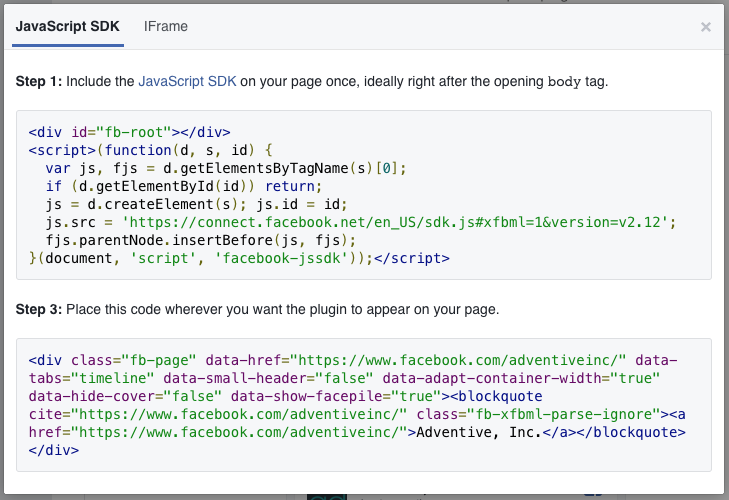 ​​
Integrate Your Facebook Feed Into Adventive Ad Units
Add the HTML Import component to your ad unit in Adventive and select the Code Snippet option.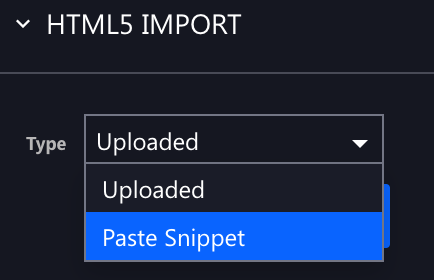 Open the Code Snippet editor and paste both the Javascript SDK code in the top box and the embed code in the second.
Example: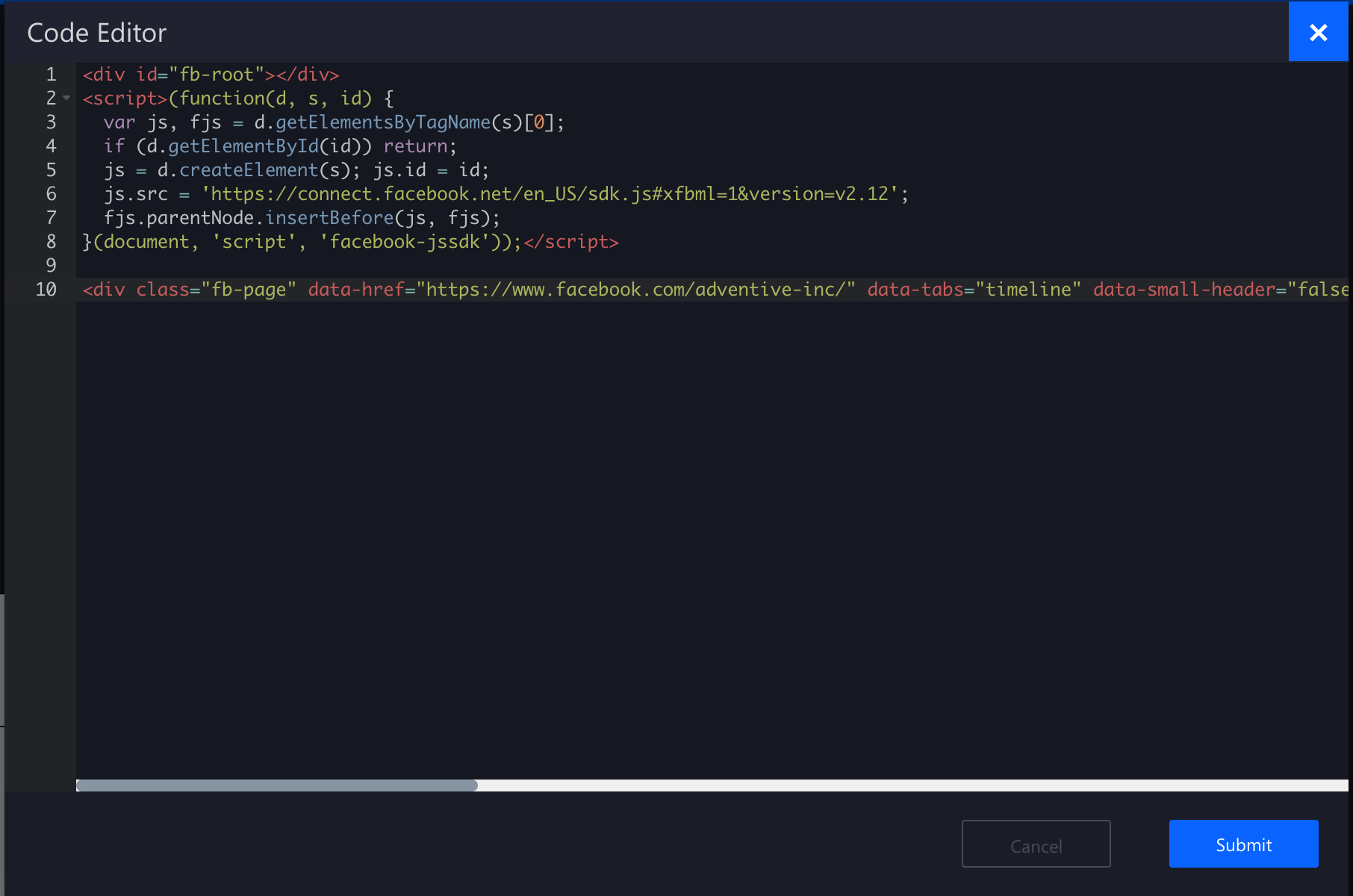 ​​

Click Submit. Your feed will display on the ad canvas.