1. When you're ready to export your tags, select Export Tags from the Campaign Actions dropdown menu.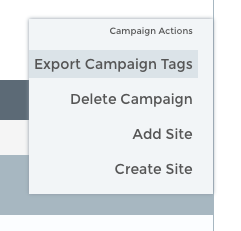 2. This will open the tag generator. Select Doubleclick for Advertisers (DCM/DFA) from the Ad Server drop down. This will ensure your tags are formatted with the correct macros for trafficking via DFA/DCM.
Click Submit to export your tags.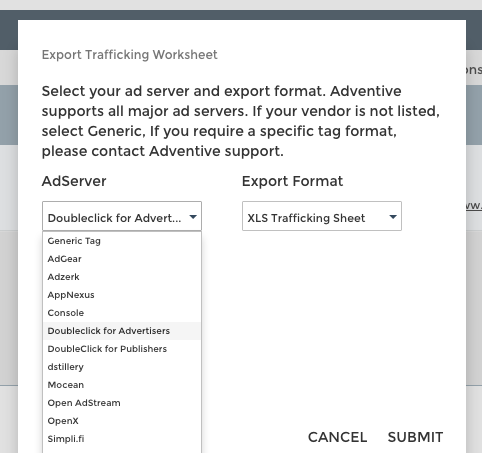 3. Log in to your DFA/DCM account.
4. Select the appropriate campaign and select New and then choose Custom In-Page from the dropdown menu.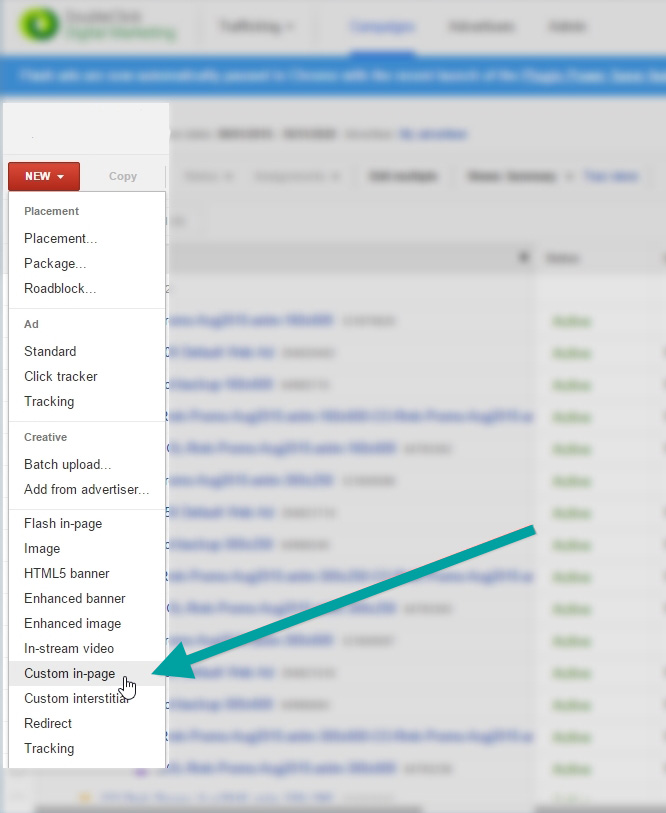 5. In the New creative window, enter the creative name, ad dimensions, and insert the embed code you copied/exported from Adventive in the HTML field.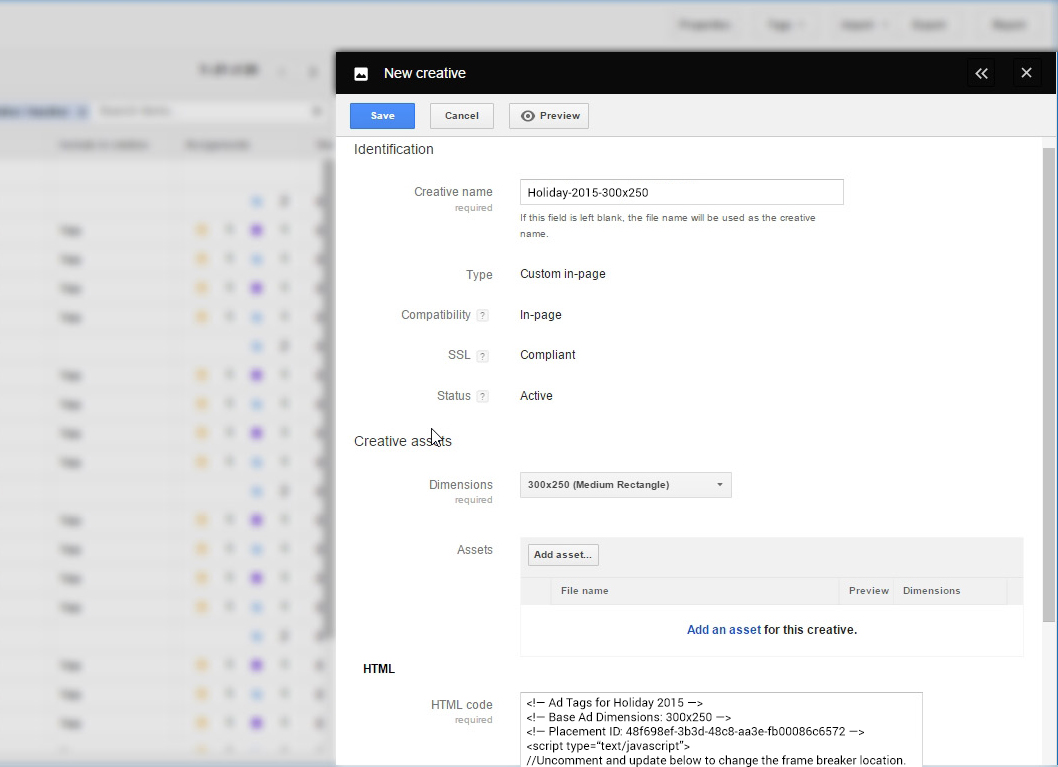 Click Save.